Childminding
Quality childcare in all its various forms and settings provides opportunities for babies and children to be cared for in a safe, caring, stimulating environment by adults who are aware of the needs and rights of children.
Having a range of quality childcare options to choose from helps parents find the childcare option that best suits their current family needs.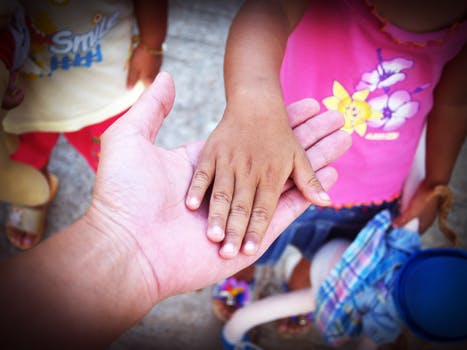 Carlow County Childcare Committee in association with the Tusla seeks to promote quality childcare services in Carlow County.
Carlow County Childcare Committee provides notified Childminders with information, support, training and grants are now available to childminders with advice and support to parents.
Finding someone to share the care of your child is one of the most important steps you will take in your role as a parent. Taking time, being thorough and giving much thou
ght to finding the right childminder is essential.
What is a childminder?
A childminder is a person who provides a safe, caring, stimulating environment for a relatively small, mixed age group of children, for more than 2 hours per day, in the childminders own home. The hours can be full time, part time or flexible (and may include an overnight service) to suit parents and childminder. Parents and childminder negotiate their own terms of payment, hours of placement etc.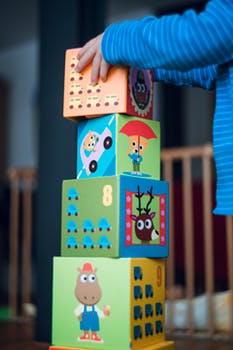 How many children can a childminder care for?
Under the Childcare (Pre-school Services) Regulations 2016, a registered childminder can care for up to 5 preschool children, including his/her own children. A childminder can have no more than 2 children less than 15 months old in their care. Exceptions can be made for multiple births and siblings.
A pre-school child is defined as a child less than 6 years of age who is not attending a national school or equivalent.
When must a Childminder notify Tusla to inform them they are looking after children?
Under the Childcare (Preschool Services) Regulations 2016 a childminder must notify Tusla if they are caring for more than three preschool children on any one day. However, exceptions include:
If the minded children come from the one family
The children are related to the childminder or their spouse.
The childminders own children
How to register as a childminder?
Childminders who mind four or more unrelated pre-school children must register with Tusla, 3 months prior to commencement.
If you are interested in learning more about registering with Tusla please contact the Pre-school Inspector in your local Tusla Office. For more information, see http://www.tusla.ie/services/preschool-services/new-providers
---

Child Protection
Children First, National Guidance for the Protection and Welfare of Children 2017, applies to all those working in a voluntary or paid capacity with children and families. It outlines the roles and responsibilities in relation to recognising, responding and reporting child protection and welfare concerns.
If you have concerns about a child, you are obliged under Children First, to report your concern, without delay, to the Tusla Duty Social Worker or An Garda Síochána.
The National vetting Bureau Act 2012-2016 makes it mandatory for persons working with children or vulnerable adults to be vetted. All early years services are required to comply with the provisions of the Act and it is also recommended that all childminders, emergency contact person and any adult who may be in contact with the children in the service, apply for Garda vetting.
Carlow Childcare Committee have responsibility for the delivery of Tusla's Always Children First Child Protection training in the Early Years sector in Carlow.  This is the standard certified Child Protection training module for the Early Years sector and it is the training which the Tusla Early Years Inspectors will require when training becomes part of the inspection process. Áine Gahan, Siobhán Cummins and Michelle Durkin are accredited to deliver this training.  
Carlow County Childcare Committee delivers a full (6 hour) training programme. Refresher Training (3.5 hours) is available to participants who have completed the full training post 2014.
For more information on any of our upcoming Child Protection Training, please see the Training section of our Website or call us on 059-9140244.
Recommended Websites:
www.childminding.ie | www.rollercoaster.ie
Childminding Development Grants (CMDG)
The CMDG is a Grant of up to €1,000 available specifically for the development of Quality in Childminding services. For More information please contact Carlow CCC on 059-9140244.