This Section of our Website has been designed for Parents who need information on Childcare Provision in Carlow.
Service List

Please find the list of Childcare Services in Co Carlow Below
http://www.tusla.ie/services/preschool-services/list-of-pre-school-services-by-county
---
Parent & Toddler
A Parent and Toddler Group is an informal group within the local community, which provides an opportunity for young children and their parents/carers to meet. All children are cared for by the adult that attends with them.  There are many benefits for parents and children participating in P&T Groups i.e. building new friendships, support systems and children develop their social skills.
There are currently 13 P&T groups in Co Carlow.
List of Parent & T'oddler Groups in Carlow April 2018
If you are interested in starting up a Parent & Toddler Group there are grants available through Carlow CCC which could entitle you to up to €1000. Please contact Carlow CCC on 059-9140244.
Parent & Toddler Group Initiative Grants 2018
Information on grants available:
Applications for funding under this scheme should only be made by Parent & Toddler Groups that are organised on a not for profit basis and involve the participation of parents in the community. Grants will normally range from €100 to €1,000.  Existing groups can apply for a maximum grant of €800.  New start up groups may apply for a maximum grant of up €1000.
Funding will be available for:  
Toys, equipment and books
Training for parents, e.g. paediatric first aid, committee skills, parenting courses
Children's activities, e.g. arts and crafts, music
Limited funding will be available towards insurance, rent or minor refurbishment, up to a maximum of 30% of total funding.
All existing Carlow Parent & Toddler groups have been contacted in relation to this by post. If you are interested in setting up a new Parent & Toddler group and applying for funding please contact Carlow CCC on 059 9140244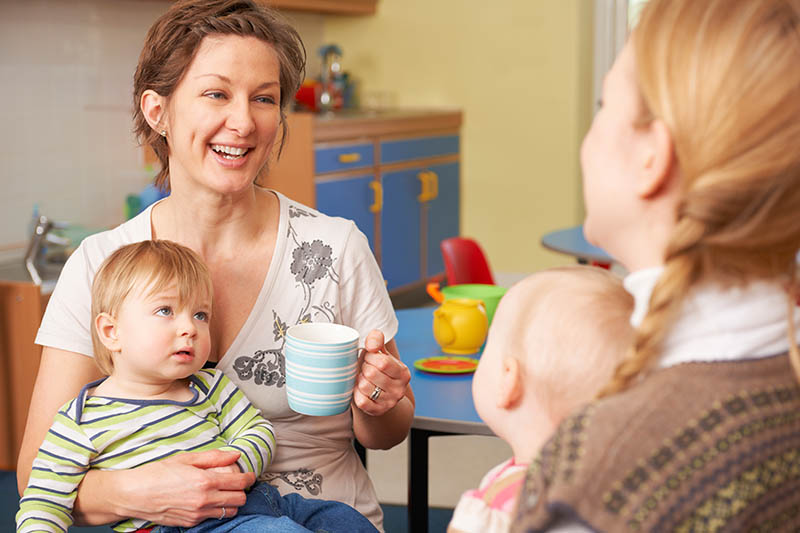 ---
Childminding
Choosing  a Childminder
How do I find a Childminder?
The Carlow County Childcare Committee has a list of notified childminders in County Carlow.
Childminding Ireland – The National Voluntary Childminding Organisation may have a list of childminders in your area. Childminders become registered members with Childminding Ireland once they have had a medical clearance from their GP and Childminding Insurance.
Word of mouth – Relatives, friends, neighbours, may be able to recommend a childminder in your area. There may also be a 'Parent and Toddler Group' in your area where you could meet other parents and enquire.
Place an advert in the local paper, local advertiser or parish newsletter.
Reply to a childminders advert in the local paper, local advertiser, parish newsletter.
It is recommended that you should meet the childminder and his/her family or whoever may be in the house while your child is being cared for. It is also recommended to bring along another parents, grandparent or relative as choosing a childminder can be a very difficult decision to make on your own. Obviously, the prior consent of the childminder would be required for such a visit.
What to look for in a childminder:
A childminder who has the ability to relate well with children and has the following qualities and competencies:

Sensitive, caring and aware of children's needs

Interacts well with both you and your child

Provides a warm, safe, home-from-home environment for your child, making your child feel like one of the family

Has completed training courses relevant to their role as a childminder

Can provide you with up to date character references
List of approved Carlow Childminders can be found here
---
Inspections
Early-Years Education-focused Inspections (EYEIs)
Early-Years Education-focused Inspections are carried out in early-years services participating in the Early Childhood Care and Education (ECCE) Programme – a programme which provides a period of free early childhood care and education for children before they start school.
During these inspections, we evaluate the quality of the nature, range and appropriateness of the early educational experiences for children participating in the ECCE Programme. The main activity of an EYEI inspection is the observation, by the inspector, of the processes and practices relating to children's learning in one or more learning rooms or areas in the early years setting.
At the end of each inspection, the Preschool Inspector provide the early-years practitioners and the owners/managers (where available) with feedback on the quality of educational provision in the setting. Subsequently, the Preschool Inspector will send a written report to the pre-school inspected outlining the inspection findings and providing advice as to how educational provision in the setting can be developed further or improved. The inspection report is published on our website and on the website of the Department of Children and Youth Affairs.
– See more at: http://www.education.ie/en/Publications/Inspection-Reports-Publications/Early-Years-Education-Reports/#sthash.tlpLgHQ7.dpuf
Click here for the Guide to Early Years Education Focused Inspections. 
Tusla Early Years Inspectorate
http://www.tusla.ie/services/preschool-services/early-years-inspectorate-update
Please find all the information on the Tusla inspection via the link above. Please note that the Tusla (child and family agency) inspections are with regard to the Child Care Act 1991 (Early Years Services) Regulations 2016.
Pobal Compliance Visits
The Pobal Compliance Visits involve a series of standardised on-site checks aimed at ensuring adherence to certain programme rules set out by the Department of Children and Youth Affairs (DCYA). 
Unannounced compliance visits to early years services commenced in November 2016 and continue to August 2017.  Note: Services operating ECCE only will not be visited outside of the ECCE programme cycle.
Compliance visits will involve checks on records held on site in respect of the following Early Years programmes:  
• Free Pre-school Year in Early Childhood Care and Education (ECCE) programme
• Training and Employment Childcare (TEC) programmes
• Community Childcare Subvention (CCS) programme
• Community Childcare Subvention (Private) (CCSP) programme
• Community Childcare Subvention Resettlement / Relocation (CCSR) programme
Some revisions to the Compliance function have been agreed between Pobal and the DCYA for the 2016/17 cycle, which may have implications for your service. These are:
 • Service outcomes are now categorised as one of four categories: compliant, special advisory, minor non-compliant or major non-compliant.  Services will still be required to sign-off on the compliance findings on the day of the visit. Formal notification will be emailed in due course to the designated primary contact e-mail address on the PIP system. 
• Attendance records must now contain the following information: Name of the child, date of attendance, time of child's arrival, time of child's departure. (See information and  FAQ document for further information)
• CCS services must now update PIP with details of all "replacement" children as CCS not funded registrations.
• If a service receives a major non-compliant outcome, they can be subject to a second visit to establish if the issue identified has been rectified.
We advise services to maintain a compliance folder/file which can be made readily available to the visiting officer on arrival. This will ensure minimum disruption and speed up the compliance visit. We understand that some services file their records in other ways, but records must be available to enable the visiting officer to complete the compliance visit in a reasonable timescale.  There should always be a staff member on site with access to the compliance folder/records in the event of an unannounced visit. 
Please see the link to the service provider file checklist on the PIP homepage which will help you to compile the relevant information to meet compliance requirements.  This checklist now contains a separate section for each of the Early Years programmes.

NB.  It's important to note that the on-site compliance visit does not constitute an in-depth audit of accounting records, internal controls or corporate governance arrangements.
---
Choosing Childcare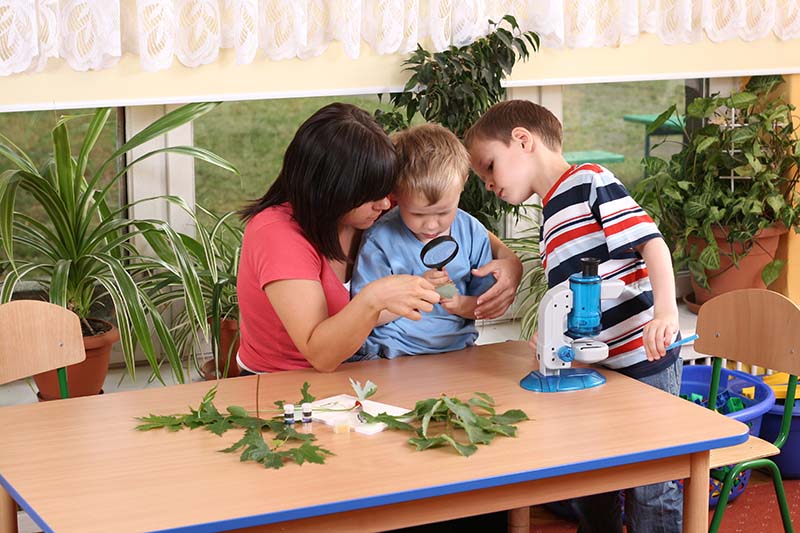 When and if the time comes to handing your child over to a stranger, you need to be fully informed of the different types of childcare services. This can be a daunting task for any parent and the type of childcare that you need will depend on your needs, your child's needs and the type of childcare that you prefer. There are a number of options when it comes to childcare. Services can be Community or privately run, centre based in a childcare facility or home based in your or the carers home.
Types of Childcare
Sessional:
A sessional service refers to a programmed for children for up to 3.5 hours per session.  Services may offer a morning and/or afternoon session.
Part-Time Day Care:
A part-time day care service refers to a programme for children over 3.5 hours and less than 5 hours per day.
Full Day Care
A full day care service refers to a programme of activities for children for more than 5 hours per day.  A full day service may include sessional and part-time services and Scholl Age Childcare services for children attending primary school.
Childminders:
Childminding services refers to care for children within a childminders home (please see section on Childminders).
Financial Supports
The Department of Children and Youth Affairs (DCYA) operate a number of Childcare Schemes.  These schemes provide free or reduced rate childcare to eligible children and their parents as outlined below:
Early Childhood Care and Education (ECCE): This programme is a universal childcare programme otherwise known as 'free pre-school'
Community Childcare Subvention (CCS): This programme provides childcare funding support targeting low income families in community childcare services
Community Childcare Subvention Plus (CCSP): This programme provides childcare funding support targeting low income families in private childcare services and community childcare services who have children registered after the snapshot period (please see below for dates of snapshot period) and for those children aged between 6 months and 3 years under universal childcare subvention funding
Community Childcare Subvention Resettlement (CSSR): This programme provides childcare support to Programme Refugees to support their resettlement and integration into Irish society
Community Childcare Subvention Resettlement (Transitional) (CSSR(T)): As part of the "Rebuilding Ireland – an Action Plan for Housing and Homelessness" the DCYA has provided access to free childcare for children of families experiencing homelessness
Training and Employment Childcare (TEC) Programmes: These programmes provide childcare funding support for parents participating in eligible ETB/Solas vocational training courses, Community Employment (CE) programmes or returning to employment.
FROM SEPTEMBER 2017
EVERY FAMILY will be eligible for financial childcare support for ANY child aged between 6-36 months in full or part-time Tusla registered childcare and in contract with DCYA.  This subsidy will not be MEANS TESTED and therefore will be available for families at any income level.
The Universal Subsidy will be available for all children between the ages of six months and the time at which they are eligible for the free pre-school programme
TO QUALIFY:
The parent must provide both the child and parent PPS number to the childcare provider.
For any additional information please contact : 059 9140244 
OR
visit :  http://affordablechildcare.ie
Each service is obliged to supply a fees list which would show you what you will pay for your childcare. You should also receive a service calendar which will state the days that the service will be closed.
---
Aistear/Síolta
Aistear Information for Parents
Parents play a key role in their children's education.  Effective early childhood settings and schools take account of the influence of the home on children's learning and they build on the experience children bring to the setting or school.  Establishing strong links with parents helps make children's education as successful as possible.
The NCCA developed Aistear:the Early Childhood Curriculum Framework (2009) in partnership with the early childhood sector.  Parents played a role in this.
Aistear states that:
"Parents are the most important people in children's lives.  The care and education that chidren receive from their parents and family, especially during their early months and years, greatly influence their overall development.  Extended family and community also have important roles to play".
For more information and lots of useful resources go to the National Council for Curriculum and Assessment (NCCA) Aistear Toolkit at www.ncca.ie
 Síolta Information For Parents
Síolta, the National Quality Framework for Early Childhood Education, was developed by the Centre for Early Childhood Development and Education on behalf of the Department of Education and Skills.
It was published in 2006, following a three-year developmental process, which involved consultation with more than 50 diverse organisations, representing childcare workers, teachers, parents, policy makers, researchers and other interested parties. Síolta is designed to define, assess and support the improvement of quality across all aspects of practice in early childhood are and education (ECCE) settings where children aged birth to six years are present.  These settings include:
Full and Part-time Day-care
Childminding
Sessional Services
Infant classes in primary schools
Since December 2008, the Early Years Education Policy Unit, in the Department of Education and Skills, has been responsible for the implementation of Síolta.  Early Childhood Care and Eduction services participating in the Free Preschool Early Childhood Care and Education Scheme (ECCE) are required to "adhere to the principles of Síolta".
Core Elements of Síolta
Síolta is comprised of three distinct but interrelated elements: Principles, Standards and Components of Quality.  The 12 Principles provide the overall vision of the Framework, while the 16 Standards and 75 Components allow for the practical application of this vision across all aspects of ECCE practice.  The Components of Quality are further explained by a set of Signposts for Reflection and "Think-abouts" which are intended to support practitioners in early education settings to become aware of and critical of their practice.  These core elements of Síolta are set out in detail in each of the Síolta user manuals. For more information to go to www.síolta.ie
---
Complaints
You should bring your concerns directly to the early years' service provider. Providers are required by the childcare regulations to have a complaints policy. This policy will outline how your concern will be managed.
You are advised to put your concern in writing to the early years' service and request a copy of their complaints policy. You should also ask that your issue is addressed under that policy.
You may be dissatisfied with the response received from the provider or may have reasons that you feel are prohibiting you from bringing the matter to your provider directly.
Tusla does not investigate individual concerns or complaints. They review all information, about early years' services and assess this information against the childcare regulations with a view to forming an opinion, if the children in a service, are receiving services in accordance with the expectation of the regulations.
You will receive an acknowledgment indicating if your concern has been accepted by the Early Years Inspectorate. They may also contact you to clarify information you have provided.
As they do not investigate individual concerns or complaints you will not receive an outcome with regard to the information you have provided.
If the inspectorate considers that a risk to the health and welfare of children in an early years' service is present, the Inspectorate will take appropriate actions with the service provider to ensure that the risk is addressed. The next steps taken by the Inspectorate will depend on the information you provided. The Inspectorate will take the appropriate steps as necessary. The service will be inspected according to the risk we have determined may be present based on the information we have received.
In some cases the early years service may be asked to investigate your concerns. The Inspectorate will have oversight of how the early years' service manages this process.
Information will be treated as received in confidence, however they may not in all incidences be able to guarantee anonymity.
All inspections undertaken by the Early Years Inspectorate generate an inspection report.
These are available at the following link https://maps.pobal.ie/WebApps/TuslaInspectionReports/index.html.
Where an inspection has been undertaken as a result of the receipt of unsolicited information by the Inspectorate the online inspection report will clearly reference this.
It is not possible to say exactly how long it will take for an inspection report to be available online.
When raising a concern, please provide the following details:
Your full name, address, telephone number & email address.
Your relationship with the early years provider i.e. parent, staff, other.
The name, address and contact details of the service provider (if known).
Time and date(s) i.e. when did the incident occur?
Name of child or children involved (if known).
Details of any other persons involved.
A factual account of what happened or your concern.  Please provide as much detail as possible and please enclose copies of any relevant documentation.
Please state whether or not you have raised the concern with the early years' service and what response you received.
If you wish to contact Tusla regarding a concern you have about an early years service you may do so in a number of ways:
By email at: eycomplaints@tusla.ie
By telephone:  061 461700
You may also download the unsolicited information form here
This form can be emailed to them at eycomplaints@tusla.ie or posted to:
Unsolicited Information Office
Early Years Inspectorate
2nd Floor
Estuary House,
Henry St.
Limerick
---
Partnership with Parents
Parents and professionals working in partnership benefit children. The essence of partnership is respectful listening and sharing of information between parents and practitioners about children's learning and development at home and at an early childhood care and education (ECCE) service. The partnership involves responsibility on both sides.
Please click here for more information on Partnership with Parents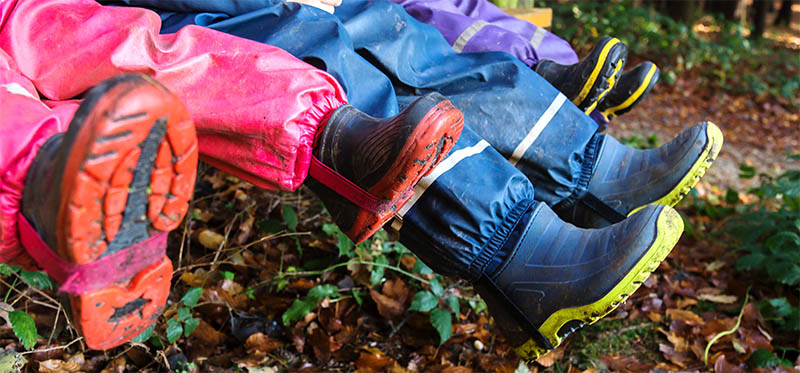 ---
Child Protection
Children First, National Guidance 2011, applies to all those working in a voluntary or paid capacity with children and families. It outlines the roles and responsibilities in relation to recognising, responding and reporting child protection and welfare concerns. Children First directs all organisations to appoint a Designated Liaison Person (DLP) and a Deputy DLP to act when the DLP is unavailable. Each Early Years' Service should have the name and contact details of the DLP displayed. The National Vetting Bureau Act 2012-2016 makes it mandatory for persons working with children or vulnerable adults to be vetted. All early years services are required to comply with the provisions of the Act.
If an Early Years' Service has concerns about a child, they are obliged under Children First, to report their concern, without delay, to the DLP who may report to Tusla Duty Social Worker or An Garda Síochána.
Our Children First: A Parent's Guide to the National Child Protection Guidance (revised edition 2015)
This guide explains to parents what the definitions of child abuse are; how they can help to ensure that their children are safe when in someone else's care; and what to do if they are worried that a child may be being abused.