School Age Childcare may be based in a school, community centre or private premises and provides age appropriate care and activities for school age children outside of school hours. Children catered for include those in the 5 –14 year age bracket. This type of service can offer one or a combination of the following: Breakfast Club, After-school Club and school holiday periods.
Funding Schemes
If your child is using a service you may be eligible for financial supports please see link below for further information.
http://affordablechildcare.ie/
Each service is obliged to supply a fees list which would show you what you will pay for your childcare. You should also receive a service calendar which will state the days that the service will be closed
Capital 2018 Announcement
The Minister for Children and Youth Affairs is delighted to announce that there will be an Early Years and a School Age Childcare Capital Programme in 2018.  The purpose of this announcement is to alert childcare services about the upcoming programme and give time to prepare to apply for the grants.
Strands
This year's programme call will consist of 5 Strands.
–          Strand 1:  Expansion of an existing facility or creation of a new facility (Early Years)
–          Strand 2:  Essential building maintenance (Early Years, community services only)
–          Strand 3:  Creation of new natural outdoor play area (Early Years)
–          Strand 4: The expansion of an existing facility or creation of a new facility (School Age Childcare)
–          Strand 5:  Essential building maintenance & quality improvement (School Age Childcare, community services only)
Services can apply for all strands for which they are eligible.
Timelines
Please note that in 2018, Early Years and School Age Childcare Capital schemes will run concurrently.
The timeline for the Early Years and School Age Capital 2018 programmes is as follows:
| | |
| --- | --- |
| Actions | Key Dates |
| Application Guidelines | 31st January 2018 |
| Go live date for applications | 12th February 2018 |
| Closing date for applications | 9th March 2018 |
| Appraisals | March-April 2018 |
| Decisions | May 2018 |
| Notification of Outcomes | Issued by end of May 2018 |
PLEASE NOTE APPLICATIONS ARE NOW CLOSED FOR 2018 CAPITAL GRANTS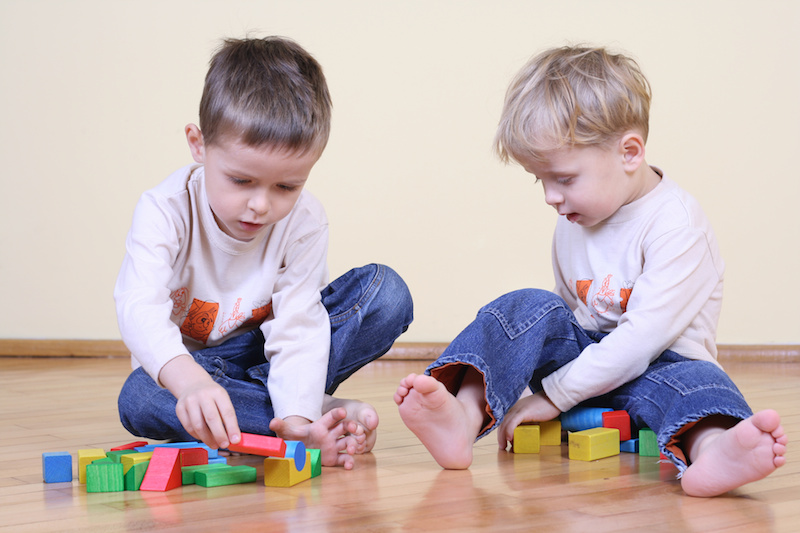 ---
Child Protection
Children First, National Guidance 2011, applies to all those working in a voluntary or paid capacity with children and families. It outlines the roles and responsibilities in relation to recognising, responding and reporting child protection and welfare concerns. Children First directs all organisations to appoint a Designated Liaison Person (DLP) and a Deputy DLP to act when the DLP is unavailable.
If you have concerns about a child, you are obliged under Children First, to report your concern, without delay, to the DLP who may report to Tusla Duty Social Worker or An Garda Síochána.
The National vetting Bureau Act 2012-2016 makes it mandatory for persons working with children or vulnerable adults to be vetted. All early years services are required to comply with the provisions of the Act.
Carlow Childcare Committee have responsibility for the delivery of Tusla's Always Children First Child Protection training in the Early Years sector in Carlow.  This is the standard certified Child Protection training module for the Early Years sector and it is the training which the Tusla Early Years Inspectors will require when training becomes part of the inspection process. Áine Gahan, Siobhán Cummins and Michelle Durkin are accredited to deliver this training.  
Carlow County Childcare Committee delivers a full (6 hour) training programme. Refresher Training (3.5 hours) is available to participants who have completed the full training post 2014.
For more information on any of our upcoming Child Protection Training, please see the Training section of our Website or call us on 059-9140244.
Important Information for Service Providers
On 2nd October 2017 Minister Katherine Zappone T.D., Minister for Children and Youth Affairs, announced the remaining provisions of the Children First Act, 2015 will commence on 11th December 2017.
The Act will impose statutory obligations on key professionals to report child protection concerns over a certain threshold to Tusla and on providers of relevant services to children, to carry out a comprehensive risk assessment of their services and develop a Child Safeguarding Statement.
Update November 2017
As you are aware the Minister for Children and Youth Affairs, announced the full enactment of the Child Protection and Welfare legislation from 11th December 2017. This means that mandated reporting comes into force from that date. You  will have until March 11th 2018 to have your child safeguarding statement in place. Carlow CCC will be prioritising training on these statements in the first months of 2018.
In the meantime the Early Years Child Protection Programme have produced a leaflet 'The five steps to prepare for the Children First Act, 2015' (see link below). We would recommend that as a first step you encourage all staff, owners, Boards and Committees to complete the e-learning course. Details are included on the leaflet.
5 Steps to Prepare for Mandatory Reporting
This does not replace the training that we have been running for the last 4 years. Workshops on preparing a safeguarding statement will commence early in the new year along with full and refresher Always Children first training.
If you have any queries, on the above please do not hesitate to contact us.
Children First Guidance
Children First: National Guidelines for the Protection and Welfare of Children was first published in 1999 and has been revised and updated a number for times since, most recently in 2017. The key messages of the guidance have remained unchanged. The guidance seeks to assist people to recognise where a child is being abused or neglected, and to report reasonable concerns about abuse or neglect to Tusla, the Child and Family Agency. The guidance also assists organisations working with children with information about best practice in child safeguarding.
The most recent version of the Children First Guidance in 2017 also incorporates information on the Children First Act 2015 and in particular, sets out the specific child protection statutory obligations imposed on certain categories of persons and organisations under that Act.
---

PIP
What is PIP?
The Programmes Implementation Platform (PIP) is an online system which aims to streamline the administrative processes across the three national childcare funding programmes (ECCE, TEC and CCS).  PIP is an integrated web-accessible system which has been designed to enhance the service experience of childcare service providers and the other stakeholders involved; City/County Childcare Committees, Pobal and DCYA.
Services can log-on, complete and view all their service details in one accessible place. PIP allows services to:
• Register children for each applicable funding programme
• Check whether places have been approved
• Appeal decisions
• Register transfers
• Submit Tax Clearance Certs (TCCs)
• View payment status
Supports Available 
Regular updates are available from Pobal on the PIP Homepage
You can also view the video guides on the PIP How To Guides Page.
Contact your local CCC or the PIP Online Support Team (Monday to Friday) at onlinesupport@pobal.ie or phone 01 – 5117222.  Please have your DCYA Reference number/s ready.