Qualifications
The Irish National Framework of Qualifications, established in 2003, is a framework through which all learning achievements may be measured and related to each other in a coherent way. The many different types and sizes of qualifications included in the
The many different types and sizes of qualifications included in the NFQ are organised based on their level of knowledge, skill and competence. Because all NFQ qualifications are quality assured, learners can be confident that they will be recognised at home and abroad.
Quality and Qualifications Ireland (QQI) has a responsibility to develop, promote and maintain the Irish NFQ. QQI also facilitates the recognition of foreign qualifications.
Qualification List
https://www.dcya.gov.ie/documents/earlyyears/20170223DCYAEarlyyearsQualifications.pdf
https://www.dcya.gov.ie/documents/eccescheme/20150925ApplicationFornQualRecognition.pdf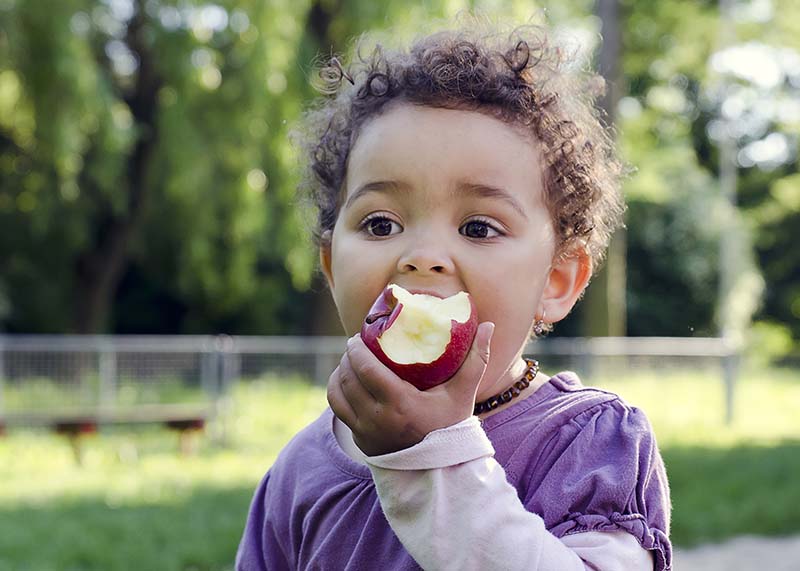 ---
Learner Fund
The Department of Children & Youth Affairs (DCYA) offers a Learner Fund Bursary  to Early Years practitioners who have completed a major award in Early Childhood Care and Education at Level 7, Level 8, or Level 9 qualification on the National Framework of Qualifications since the inception of the Learner Fund (2013). This qualification must be on the DCYA Early Years Recognised Qualifications list. The bursary amount will be €750.
 To be considered eligible for the Learner Fund Bursary, an applicant must:
Have graduated with a major award in Early Childhood Care and Education at Level 7/8/9 on the National Framework of Qualifications in 2013, 2014, 2015, 2016 or 2017;
Have a Qualification which is on DCYA Early Years Recognised Qualifications list, evidenced by a graduating certificate;  (https://www.dcya.gov.ie/documents/earlyyears/20170223DCYAEarlyyearsQualifications.pdf)
Have been working in a registered Early Years Service for two years prior to beginning their course;
Be currently working in a registered Early Years Service;
In addition:
The applicant cannot have received the Learner Fund bursary previously;
The applicant cannot have received any public funding  in support of their completing the award relating to this application;
A letter of eligibility to practice will also be accepted by DCYA providing the individual has received same on foot of an application made before the end of September 2017;
The qualification for which the bursary is paid must be that which qualifies the person to work in the Early Years sector. (DCYA is aware that an increasing number of qualified practitioners choose to pursue post-graduate education to further advance their practice, but is not in a position to provide funding in respect of this)
Applications for Learner Fund Bursary February 2018 are now closed
Aistear Síolta initiative
The National Síolta Aistear Initiative (NSAI) has been developed to provide central support and coordination of Síolta and Aistear implementation across the early childhood sector. The initiative has two strands. The first will focus on Síolta, including the introduction of Síolta awareness raising workshops and the expansion of the Síolta Quality Assurance Programme (QAP). The second strand relates to Aistear and will see the development of workshops and coaching to support practitioners to use Aistear in their setting. Carlow CCC under the NSAI offer the following support to Early years services in Carlow:
The Síolta Aistear Practice Guide Introductory Workshop

Síolta awareness raising workshops

Aistear Workshops

Aistear Síolta Mentor support

Síolta Quality Awareness Programme (QAP)
---
Higher Education
Level 7
Carlow IT offer a Level 7 Bachelor of Arts in Applied Early Childhood Education & Care. This programme is a collaborative action between Carlow & Kilkenny County Childcare Committees, Carlow/Kilkenny Skillnets, and IT Carlow. The programme is specifically designed to cater for the needs of local early year's services following training needs analysis carried out in both counties.
Carlow CCC are happy to announce that the one year Level 7 Bachelor of Arts in Applied Early Childhood Education  & Care will commence in IT Carlow in September 2018.  This programme will be part funded again in 2018/19 by SkillNet.  We have attached a flyer for you to display and/or distribute to all staff, we have also attached a timeline for 2018 and the application forms.
Applications for Level & Bachelor of Arts in Applied Early Childhood Education and Care are now closed
Level 8
Carlow IT also offer a BA Honours in Early Childhood Education & Care. Children require high-quality education and care during their formative years to reach their unique potential and this is the focus of this programme, covering areas such as education and play; child development and education; social environment; health; hygiene; nutrition; safety; communication; management and personal and professional development.
Level 9
Carlow IT are offer a Master of Arts in Leadership in Early Years Education and Care from. This programme aims to enable graduates to critically analyse and contribute to theoretical research and practice developments in the leadership of the early years in Ireland and beyond.  It responds directly to the increasing demands of the early years sector for graduates with the knowledge practices and values, particularly in relation to leading innovation, practising leadership and having the skills to conduct research in the area.
There may be funding available through Carlow-Kilkenny Skillnet towards your Higher Education. Please contact Carlow CCC for more information.

Further Education
Level 5 / Level 6
This course/programme prepares students to work with young children aged 0 – 6 in a variety of childcare settings. The award will provide participants with skills, knowledge and competence to work as a childcare professional within the childcare and early education sector.
CE Scheme
Since 2013 there is a CE Childcare Training and Development Programme for CE participants who wish to pursue a career in childcare.  It is a 3-year programme of formal learning and work experience leading to an NFQ Level 5 or 6 qualification in early childhood care and education.
Carlow Early Years Training Scheme can be contacted on 059-9134996.
Diversity, Equality and Inclusion (DEI) Training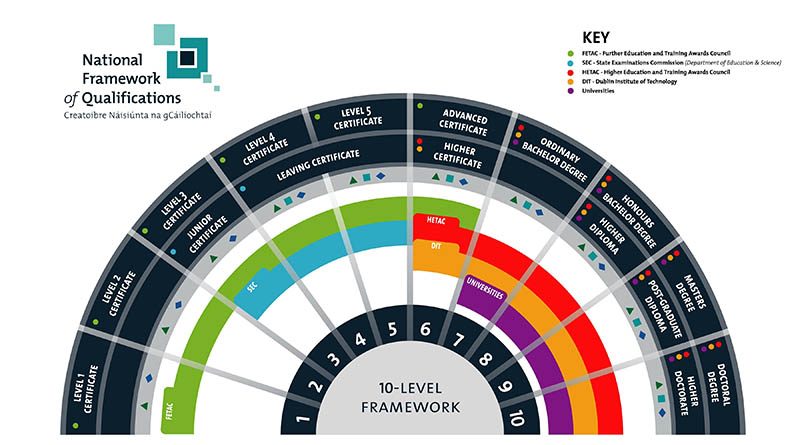 Following the development of the AIM model and launch of AIM on June 15th, 2016.
An element of the universal supports (Levels 1-3) for the early years sector includes a new Inclusion Charter underpinned by updated Diversity, Equality and Inclusion Guidelines for Early Childhood Care and Education. 
 Funding has been made available under the AIM programme to provide for training for all service providers on the guidelines and charter
The training available will be a 15hr programme on Equality Diversity and Inclusion.  
 This training will be delivered free of charge by Carlow CCC in Co. Carlow.
 Each service may send two participants to attend this training if they wish.
 Carlow CCC commenced this training in November 2016 and it is continuing into 2017.
If you are interested in undertaking this training please contact Carlow CCC on 059-9140244.
 Places will be allocated on a first come, first served basis and are limited per cohort
---
Child Protection Training
Children First, National Guidance 2011, applies to all those working in a voluntary or paid capacity with children and families. It outlines the roles and responsibilities in relation to recognising, responding and reporting child protection and welfare concerns. Children First directs all organisations to appoint a Designated Liaison Person (DLP) and a Deputy DLP to act when the DLP is unavailable.
If you have concerns about a child, you are obliged under Children First, to report your concern, without delay, to the DLP who may report to Tusla Duty Social Worker or An Garda Síochána.
The National Vetting Bureau Act 2012-2016 makes it mandatory for persons working with children or vulnerable adults to be vetted. All early years services are required to comply with the provisions of the Act.
Carlow Childcare Committee has responsibility for the delivery of Tusla's Always Children First Child Protection training in the Early Years sector in Carlow.  This is the standard certified Child Protection training module for the Early Years sector and it is the training which the Tusla Early Years Inspectors will require when training becomes part of the inspection process. Áine Gahan, Siobhán Cummins and Michelle Durkin are accredited to deliver this training.  
Carlow County Childcare Committee delivers a full (6 hour) training programme. Refresher Training (3.5 hours) is available to participants who have completed the full training post-2014.
For more information on any of our upcoming Child Protection Training, please see the Training section of our Website or call us on 059-9140244.
Important Notice for Service Providers
In light of the announcement on the 2nd of October 2017 by Minister Katherine Zappone T.D., Minister for Children and Youth Affairs, announcing that the remaining provisions of the Children First Act 2015 will commence on the 11th of December 2017 we have been asked to pause our Child Protection Training (Full & Refresher) scheduled for November to the New Year to incorporate these updates to the Training Programme