CHILD PROTECTION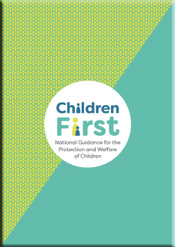 Children First, National Guidance for the Protection and Welfare of Children 2017, applies to all those working in a voluntary or paid capacity with children and families. It outlines the roles and responsibilities in relation to recognising, responding and reporting child protection and welfare concerns.
Early Years Providers are mandated under Children First to inform Tusla when they have reasonable grounds for concern that a child may have been, is being, or is at risk of being abused or neglected. 
The National Vetting Bureau Act 2012-2016 makes it mandatory for persons working with children or vulnerable adults to be vetted. 
For more information: Tusla Child Protection- Children First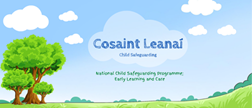 Cosaint Leanaí, The National Child Safeguarding Programme: Early Learning and Care website is packed with Child Safeguarding resources and supports for the Early Learning and Care sector and for parents, visit: Cosaint Leanaí, Child Safeguarding elc