National Childcare Scheme
Website: https://ncs.gov.ie/
Early Years Hive: https://earlyyearshive.ncs.gov.ie/
NCS Resources: https://ncs.gov.ie/en/information-resources/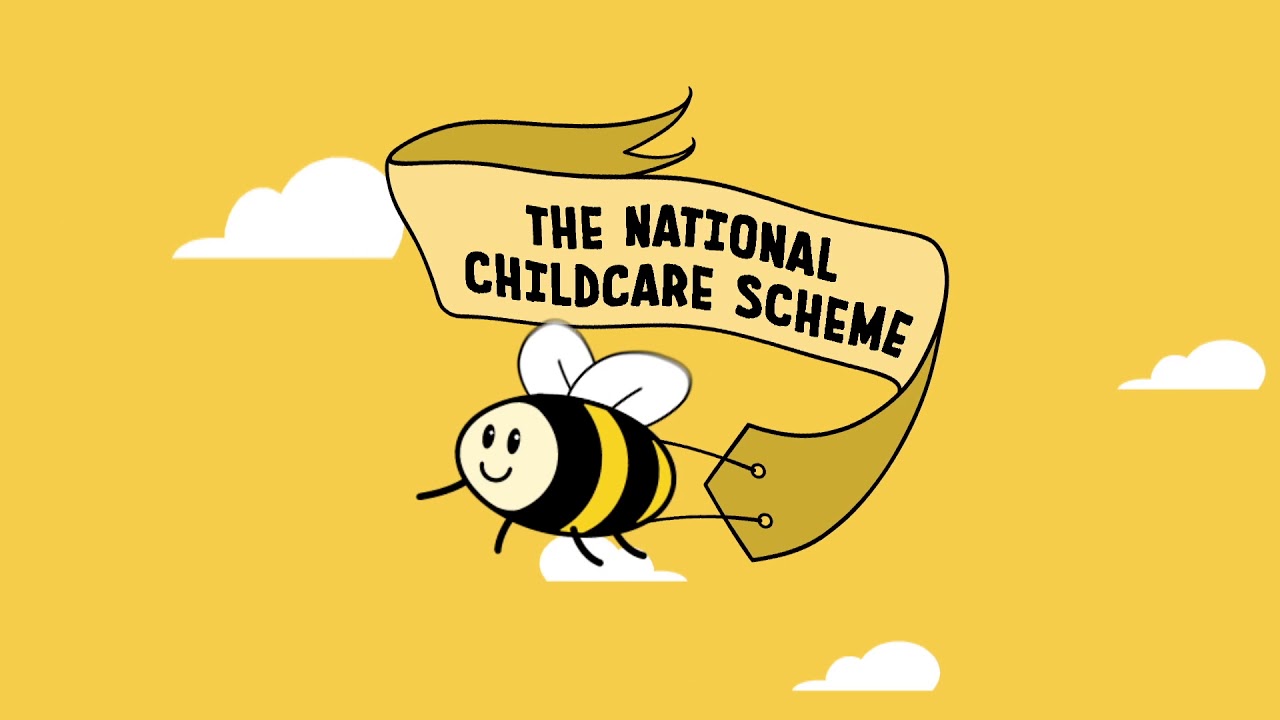 National Childcare Scheme
On the 11th March 2019, Minister for Children and Youth Affairs, Dr Katherine Zappone, announced the launch of the National Childcare Scheme, the pathway to quality, accessible, affordable Early Learning and Care and School-Age Childcare in Ireland.
The National Childcare Scheme provides subsidies to help parents meet the cost of quality Early Learning and Care and School Age Childcare. It will replace all previous targeted childcare support programmes with a single, streamlined and user friendly Scheme.
Under the National Childcare Scheme, subsidies are available for families with children aged between 24 weeks and 15 years who are attending any participating Tusla registered childcare service, including any Tusla registered childminder and school age childcare services.
There are two types of subsidies available under the National Childcare Scheme: a Universal subsidy and an Income Assessed subsidy.
Universal subsidies are available to all families with children under 3 years, or families with children over 3 years who have not yet qualified for the free preschool (ECCE) programme. It is not means tested and provides a subsidy per hour for up to 45 hours per week off the cost of a Tusla registered childcare place.
Income Assessed subsidies are available to families with children aged between 24 weeks and 15 years. They are means tested and will be calculated based on your individual circumstances. The subsidy rate will vary depending on your level of reckonable family income, your child's age and their educational stage. It can be used towards the cost of a Tusla registered childcare place for up to a maximum of 45 hours per week.
You can apply online on the NCS website using a verified MyGovID by clicking on the 'Sign In' tab at the top of the screen. A paper based, postal application is now also available if preferred.
National Childcare Scheme Sponsor Referral
The National Childcare Scheme makes special arrangements for some children and families to be sponsored by certain public bodies so they can get childcare under the NCS. Families with high levels of need, who require childcare for child welfare, child protection or family support reasons, may be referred for childcare support by a specified "Sponsor Body".  Where such a referral is made, the family will automatically qualify for a subsidy for the number of hours considered appropriate by the Sponsor Body without having to satisfy the scheme's eligibility, income or enhanced hours requirements.  The Scheme will cover the cost of the sponsored childcare, with no requirement for any parental co-payment.
The five statutory bodies specified as sponsors in the Childcare Support Act 2018, and the specific groups of children who will benefit, are:
Minister for Education and Skills – for teen parents who are still in education or training;
Minister for Justice and Equality – for refugees and asylum seekers, to enable parents' participation in education, integration and other relevant supports;
Tusla, Child and Family Agency – to promote the welfare of children, either where there is a child protection concern, or as a form of early intervention or family support;
HSE – to support child development for children who are below the age for participation in ECCE and where there is an identified need for childcare as a developmental support for the child; and
Local Authorities – to support homeless persons with children that are homeless or moving out of homelessness to access childcare services.
Parent Support Centre is now open – Phone (01) 906 8530 – Monday to Friday 9.00am to 5.00pm
Early Years Provider Centre (EYPC) – Phone (01) 5117222 – email eypc@pobal.ie
FOR MORE INFORMATION VISIT THE WEBSITE: WWW.NCS.GOV.IE