Guidance during COVID-19
Information for Parents [Updated December 14th 2021]
This section provides helpful information and guidance for parents on children in settings during the COVID-19 pandemic.
As Early Learning and Care (ELC) and School-Age Childcare (SAC) services operate during COVID-19, it is important for babies, toddlers and young children that child-centredness continues to be a basis for how we develop our response for children. When all the child's most important adults—parents and practitioners—work together, going to childcare can be a positive experience for everyone.
Everyone will need to remain vigilant and continue to follow Public Health guidance.
https://first5.gov.ie/guidance/parents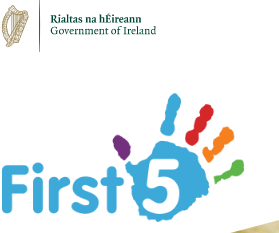 https://carlowccc.ie/wp-content/uploads/2018/10/ccc4.jpg
0
0
Carlow Childcare Committee
https://carlowccc.ie/wp-content/uploads/2018/10/ccc4.jpg
Carlow Childcare Committee
2021-12-16 09:13:34
2021-12-16 09:13:34
First 5 - Information for Parents [Updated December 14th 2021]